Kick off your conference at Bramall Lane
After a distinctive conference room to hire in the heart of Sheffield? With a blend of contemporary technology, sporting legacy and stunning pitch views, Bramall Lane is more than a legendary stadium; it's also a premium destination for hosting unforgettable conferences.  
With purpose-built rooms, sustainable caterers and a team of expert conference coordinators ready to make planning easy, conference events at Bramall Lane are always a winner.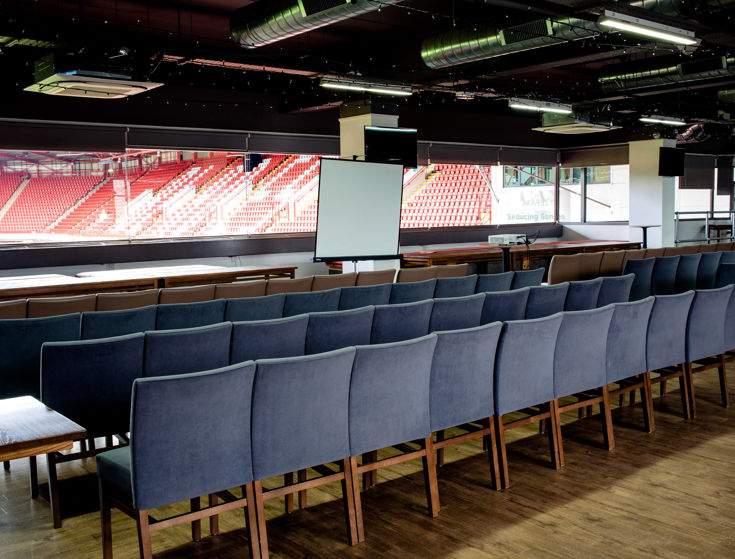 Pitch view conference room hire for Sheffield businesses
Ditch the conventional conference backdrop and host your event with a captivating view of our legendary football pitch. Our industrial space, The International, plus our Tony Currie room and exclusive 1889 Suite, all feature panoramic views of Sheffield United's epic pitch - helping give your conference the edge.
Bringing your event to life is our passionate events team, who are on hand to make things happen as soon as you book. From helping you pick delicious conference menus to providing on-the-day tech support, our team will ensure your event is a seamless and memorable experience.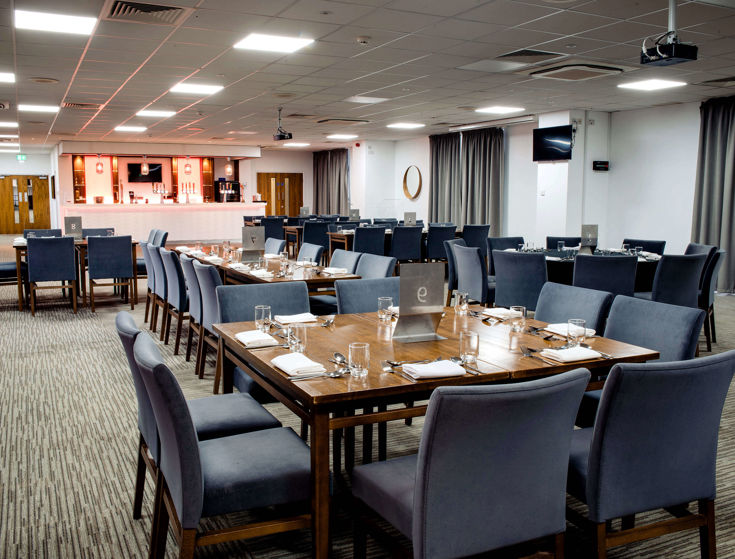 Fuel your conference with our Meetings for Change package
We recognise the risks that climate change is posing to our planet. That's why, as part of our 2027 net zero promise, we offer a 'Meetings for Change' package covering delicious food and drink from Levy UK + Ireland and the amenities you'll need to pull off a successful conference.  
Complimentary onsite car parking is available, although we encourage delegates to car share or use public transport wherever possible. To minimise waste and support our sustainability objectives, notepads and pens are only available on request.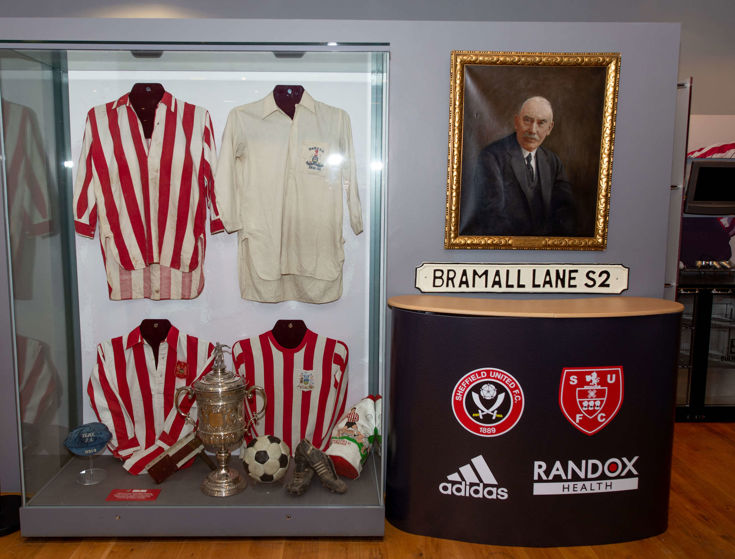 Enhance the delegate experience with a stadium tour
Why not let us add another dimension to your conference room hire, with a Sheffield United stadium tour for delegates?
£15 per person 
(Minimum of 20 delegates) 
*All prices are exclusive of VAT
Find your space
I want an event space that can host:
Facilities that meet your event requirements:
No facilities match your requirements. Try updating your search.
Quick room size comparison table

Planning another type of event?
With a range of state-of-the-art rooms to hire in Sheffield, Bramall Lane is the ideal space for both corporate and private events, including weddings, student balls and charity dinners.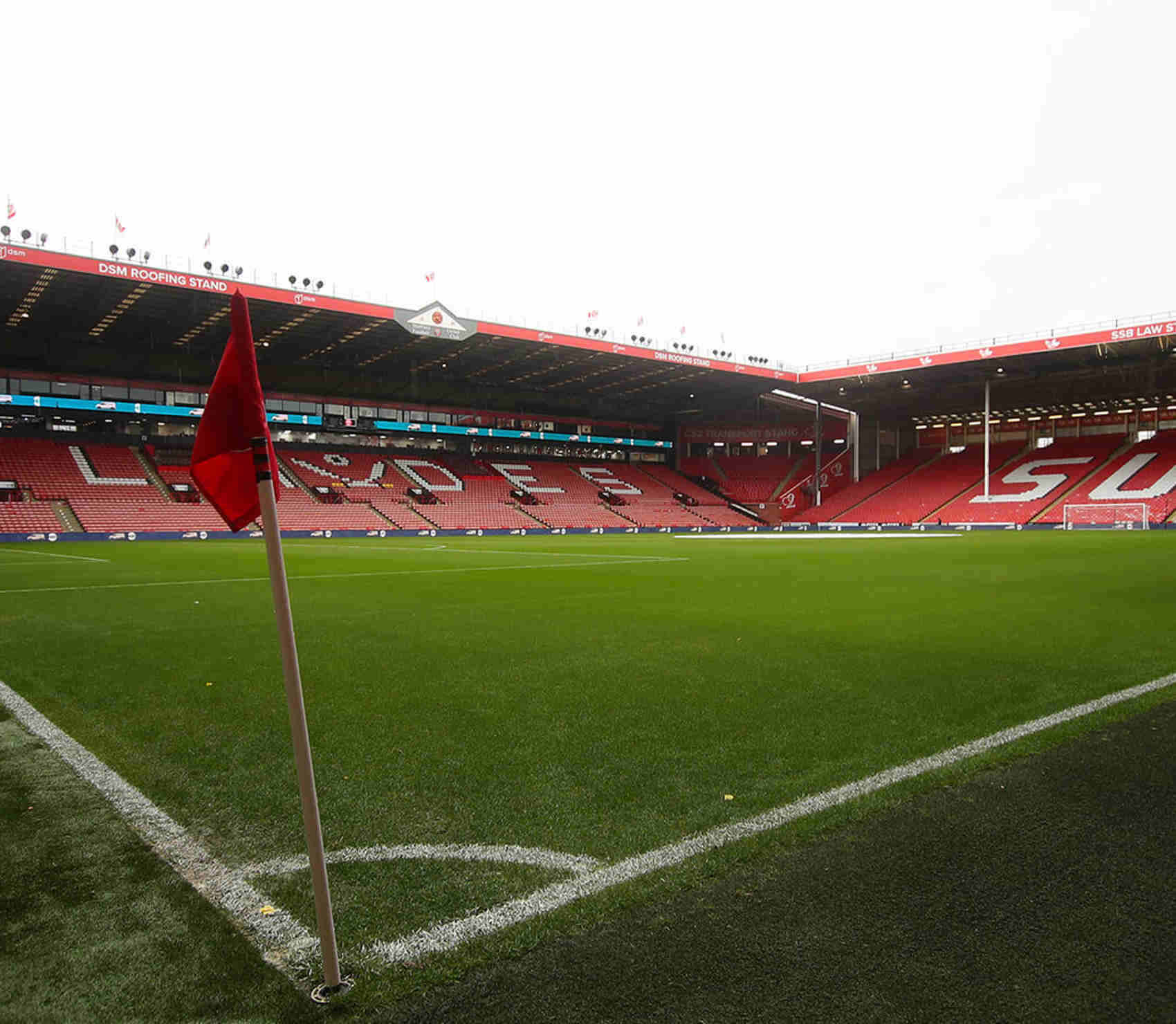 Get in Touch
Ready to plan an incredible event at Bramall Lane? Let's go.
Please complete the form below to submit an enquiry and we will endeavour to respond within 24 hours. Alternatively, you can contact us by phone or email: