Forever begins at Bramall Lane
As a fully licensed wedding venue in the heart of Sheffield, Bramall Lane is not just a football stadium. It's also a once-in-a-lifetime backdrop for fans and couples wanting an impressive venue to tie the knot. What's better than toasting a new life together overlooking our iconic pitch, or even better, having your wedding photographs taken on it?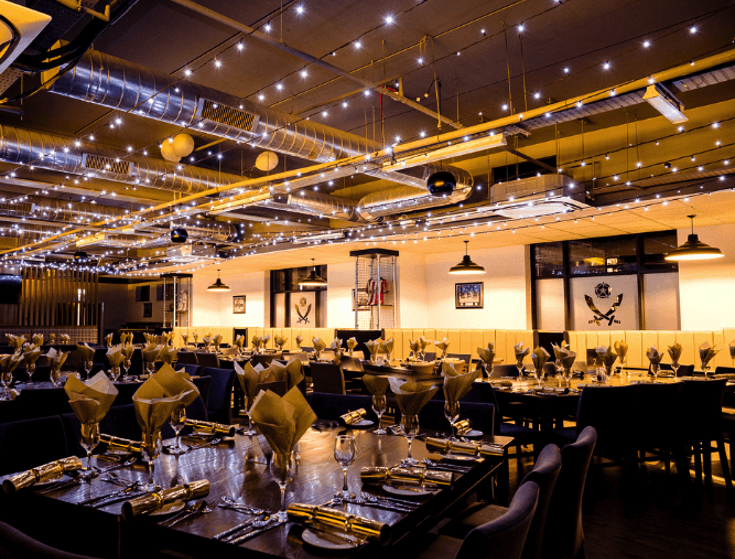 Bring your wedding vision to life at our Sheffield venue
Whether you're looking for a classic, romantic atmosphere or a high-energy, football-themed occasion, we can transform our spaces to match your unique vision. Host a large wedding with up to 450 guests in the spacious Platinum Suite or opt for the exclusive charm and panoramic pitch views of the 1889 Suite. Looking for a distinctive ambience? Then choose The International for its industrial yet romantic vibe and atmospheric starlit ceiling.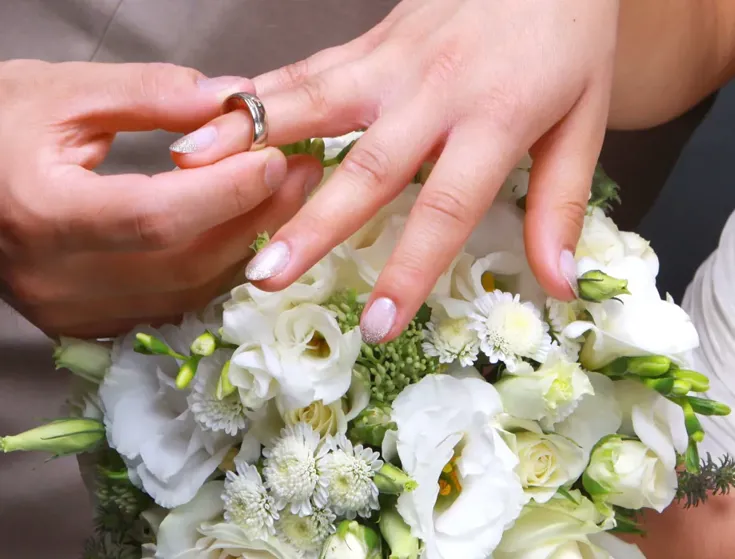 Get the most out of your day with our customisable wedding packages
Every couple is unique so your wedding should be too. Our packages have been designed to make imagining and planning your big day a little easier, but they can all be tailored to match your preferences and budget.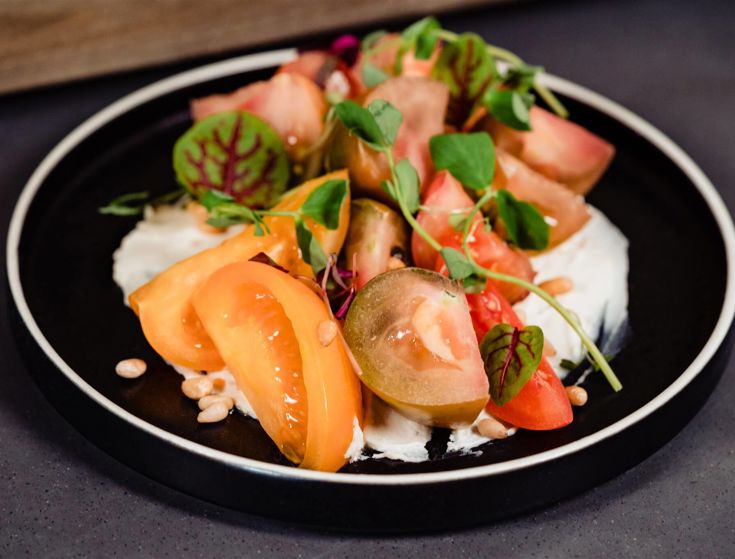 Bite into unforgettable culinary experiences
Whether it's a casual BBQ-style buffet or a three-course fine dining experience, behind our Sheffield wedding venue are our talented catering partners, Levy UK + Ireland. Using only fresh, sustainably sourced ingredients, our team of chefs can expertly whip up all types of wedding menus to suit individual tastes, customs and dietary requirements.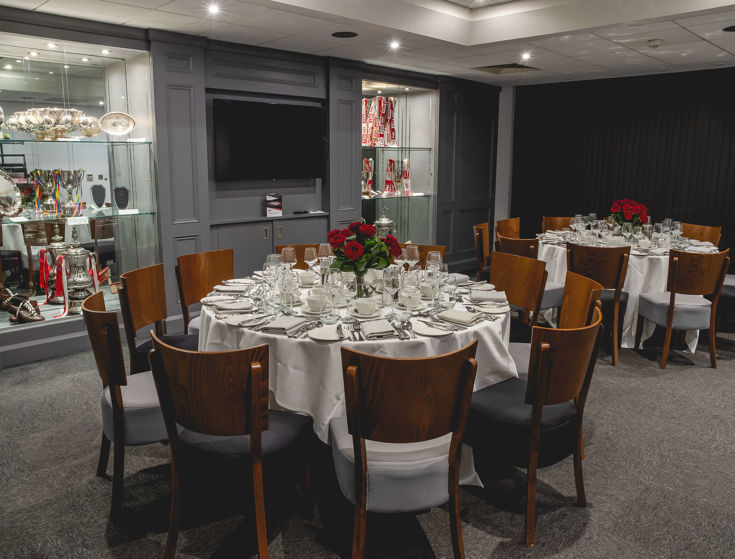 Benefit from unbeatable facilities and unrivalled expertise
Bramall Lane hosted its first football match on the 29th of December 1862, and since then has been delivering legendary events on and off the pitch. Our years in the game and experience hosting thousands of Sheffield United fans make us a trusted and reliable venue to host your wedding day.
We even have accommodation available at Mercure St Pauls Sheffield. With 169 rooms, there is plenty of space for the whole wedding party, making it easier for family and friends from further afield to get in on the celebrations.
Find your space
I want an event space that can host:
Facilities that meet your event requirements:
No facilities match your requirements. Try updating your search.
Quick room size comparison table

Not planning a wedding?
In addition to wedding receptions, our magnificent venue in Sheffield is also perfect for corporate functions and private parties.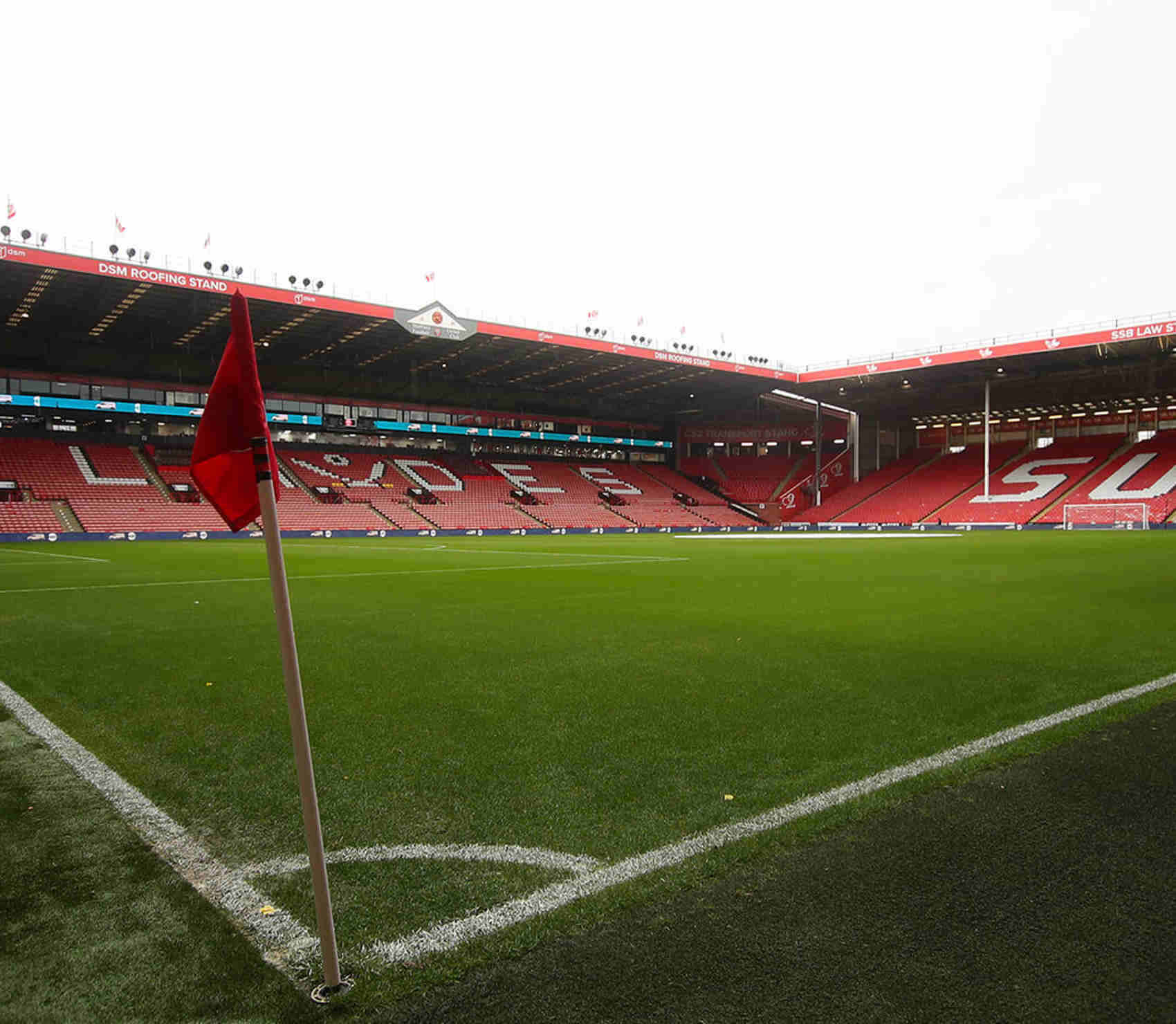 Get in Touch
Ready to plan an incredible event at Bramall Lane? Let's go.
Please complete the form below to submit an enquiry and we will endeavour to respond within 24 hours. Alternatively, you can contact us by phone or email: